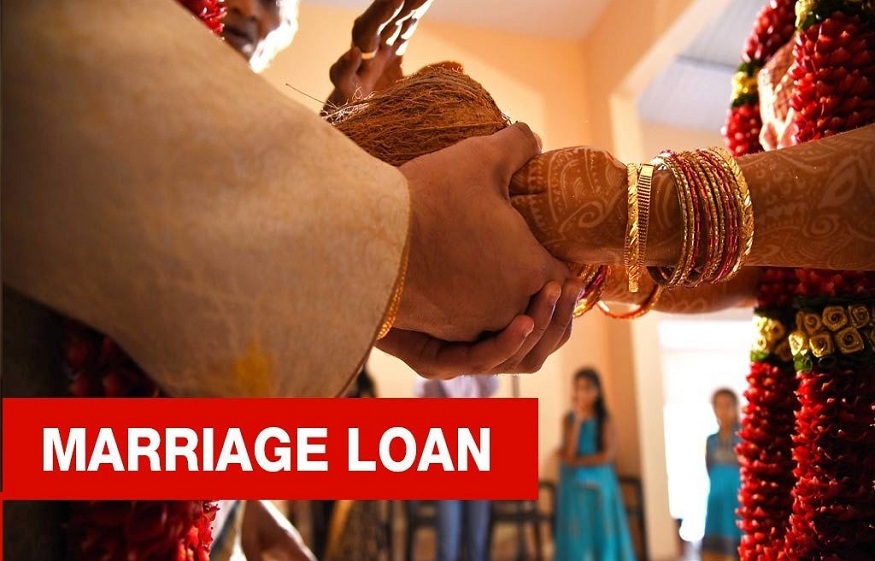 A wedding Loan Is the Best Option For Plan Your Marriage Expenses! Know How?
Weddings in India are elaborate and extravagant affairs that can span over a week or more. Wedding preparations include making necessary hotel bookings, venue bookings, decoration and food, costume, jewellery, gifting, and making all other arrangements for welcoming the guests. Now, even though savings for weddings is a norm, especially with Indian families, it may not be enough to finance the wedding of your dreams. This is where wedding loans or personal loans for weddings come in handy.
Let's find out some of the reasons that make personal loans for weddings one of the most suitable options to fund marriage expenses.
Know How Wedding Loans Fit Just Right to Finance Marriage Expenses
Financing for destination/venue booking
Venue booking is one of the biggest wedding expenses. Depending on the budget and the venue of your choice, it can begin from a few lakhs to hundreds of lakhs. So, if you have a dream venue to host your wedding, then opting for a personal loan for a wedding might be the best option.
Further, the present times have also seen an increasing trend to destination weddings, which is again an expense-intensive aspiration. When it comes to conducting weddings at outstation domestic or international locations, you need to be prepared with sufficient funding backup, which a personal loan for marriage can serve just right for.
Wedding décor is another expensive venture that can require a lot of funding, from venue decorations to interior designing, seating arrangement, and everything around it. Today, most couples go for venues that offer good décor options customized to their taste. This not only makes their wedding a dreamy affair but also ensures that you get your fairy tale wedding album.
Having the necessary funding only makes it easier to arrange for the right aesthetics. Opting for a personal loan for your wedding can help you stretch your budget to get the most stunning lights, flowers, candles, carpets, and more!
Another financing aspect that a personal loan for a wedding can easily provide for would be the after-marriage reception hosting. The Indian wedding culture demands a royal reception that stays true to the celebratory fervor. The guest list is unusually long and can go from hundreds to thousands of guests.
Getting a personal loan can help you fund this lavish reception without burning your savings accounts. Booking a big hall, getting the décor and music right, arranging for different food options, photography, and more, can all fit into your budget with a personal loan.
High-value financing for all expenses
A wedding loan can take care of all the miscellaneous expenses associated with a big fat Indian wedding. Additional expenses may include a bachelor's party, honeymoon trip, wedding shopping, and more. Financing all of these from your savings account can be draining.
However, with a wedding loan, you can afford the flamboyance without any worries. A personal loan for your wedding comes with zero restrictions on end-use. This means you can use the fund in any way your desire.
Can help with meeting honeymoon expenses
Last but not the least, a great honeymoon for the newlyweds is a must. This obviously involves a high expenditure given that travel and accommodations, whether in India or abroad. With a personal loan at your disposal, you can easily afford a dreamy honeymoon in an exotic destination. The loan amount can help you with ticket bookings, accommodation, food, and everything in between for fulfilling the costs of
gifting a honeymoon.
Apart from the expenditures that the loan can finance, the features that it comes with also add up to the overall convenience of financing wedding expenses. Here's a look at some of the most important and useful ones.
– Quick availability through instant approvals
These personal advances for weddings are easy to avail and come with quick approvals as well as disbursals in duration as short as 1 day or less. This helps streamline all the funding needed to meet marriage-related expenditures.
– Repayment in affordable EMIs
Once availed, these loans are also easy to repay in small EMIs payable across an extended tenure. A long repayment term allows the entire loan liability to be broken down into smaller chunks, thus not burdening the borrower with an immediate lump sum liability.
– Easy to meet eligibility and document requirements
Personal loans for weddings are available against simple eligibility requirements that are easy to meet. They mostly relate to the borrower's credit score, income, age, and city of residence. Paperwork too would income only a few document submissions, like Aadhaar Card, PAN card, etc.
– Simplified application through online apps
You can also apply for a marriage loan online through a lending app customarily designed to lend such tailored loans. You can download the app to your phone, check eligibility requirements, and proceed to apply at any time at your convenience.
To conclude
Thanks to the increasing number of lenders and growing market competition, you can now avail personal loans for weddings at low rates of interest. It helps strike affordability through low-interest accrual and a check on the overall loan liability. All in all, availing a wedding loan can be a win-win situation as it not only helps you with the funding but the repayment is also convenient and affordable.