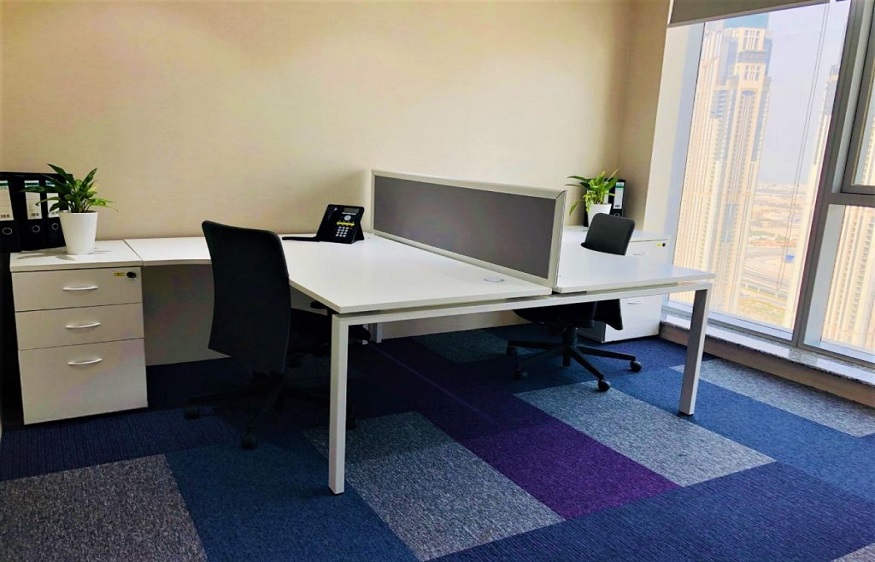 Best Shared Office Spaces for Lease in Dubai
Being self-employed can be difficult, especially if you work on your own. Remote working is fine at home, but you can sometimes find yourself longing for a more professional environment. Offices are designed to bring out your productive side after all. Fortunately, self-employed workers can take advantage of shared office spaces.
These office rooms are designed to let people use this space to conduct their work, but you are never beholden to working in this type of environment. There are plenty of shared office spaces for lease in Dubai, and we are here to tell you about the very best.
myOffice
One key aspect of an office environment is that it needs to be quiet. Luckily, that is exactly what you get with the myOffice shared office space in Dubai Marina. This executive room is furnished specifically for communication. This means that self-employed business workers can head here to handle all their phone calls and emails. The sleek design of the space also makes it the perfect spot to host a video call with an important client.
However, the best feature of this space is its proximity to the marina. Your view isn't always important when you are working, but you can't argue with the stunning view available from this building.
Unbox Community
It is normal for self-employed freelancers to require a little help on their journey to success. That is why you may want to use the shared office space from Unbox Community. This large space is open to businesses of all kinds, but it is their dedicated management team that makes the office space stand out.
This company is prepared to offer you a comfy place to communicate with your clients, but they will also help you fit in with the rest of their users. Working freelance is all about making connections, so perhaps you should start by using the shared office space from Unbox Community.
Letswork
A common issue among shared office providers is the lack of amenities. You will have grown used to having freshly made coffee and snacks ready when working from home, so you will miss these elements when moving into a shared office space. Not with Letswork, however.
This broad office space is open for lease to anyone in Dubai that has a Flexi membership, and workers can always take advantage of the cafes on site. Sometimes it takes a perk like this to tip a company in your favor, so make sure you check out Letswork on your hunt for a shared office space.
Astrolabs
For a more specific office space, AstroLabs is available for any budding entrepreneurs who work in the field of technology. This space offers you the chance to connect with like-minded individuals, while also allowing you to take advantage of their state-of-the-art equipment to get the job done.
Conclusion
Shared workspaces are now more common than ever, so you shouldn't struggle to find a place that suits you in Dubai. However, it is a good idea to start by looking at some of the choices above.