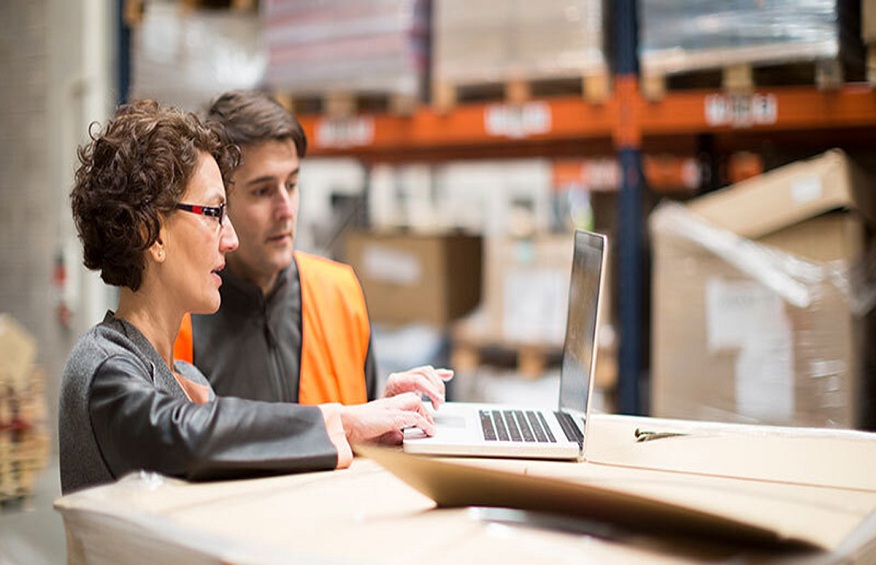 How Does the Integration of QuickBooks Online in the Inventory Management Help Businesses?
Customer satisfaction is one of the essential facets on which businesses rely. The e-commerce platforms provide complete insight into the customer. Inventory management is one of the most reasonable ways to manage inventory and related things on the e-commerce platform. The e-commerce platform comprises various business models like B2B and B2C.
The B2B model of business deals with the selling of goods and services between two business entities. The relationship horizon is long-term in the B2B model. The B2B inventory stock management is an excellent way to manage and monitor the inventory & have better customer satisfaction.
Moreover, choosing the right inventory management becomes crucial for the e-commerce business. In this blog post, you will get to know how to choose the right inventory management software and especially, why accounting is crucial in inventory management.
What Is the Integration of Inventory Management  With QuickBooks?
The integration of inventory management with other applications provides many benefits. For instance, QuickBooks is a well-known software used for accounting and is used by millions of users worldwide. It allows the users to monitor expenses, prepare taxes, send invoices, and conduct a quick profit and loss.
The integration of inventory e-commerce and QuickBooks enables one to have a single accounting system without any duplicate entries of clients and their invoices. Billable items, payments, invoices, and clients can be automatically replicated to QuickBooks online.
Overview of QuickBooks
QuickBooks is the industry standard for accounting software used by small businesses. There are two variants of QuickBooks: QuickBooks Desktop and cloud-based Quickbooks Online.
Depending on your requirements, you can choose either of the two versions of best e-commerce for QuickBooks
However, for small-scale and mid-size businesses, QuickBooks B2B e-commerce online is best for their use. A maximum of 25 users can make use of QuickBooks online. The online platform permits sending email invites to the accountant from within the software.
Why Go For QuickBooks Online?
Through QuickBooks, the different teams can easily communicate and collaborate. With the integration of e-commerce and QuickBooks, you do not need to download the software on different computers. The books can be easily accessed on your tablet, desktop browser, or your mobile device. Aside from this, you can easily link your bank and credit and thus it helps understand where the business actually stands. It ensures data security by providing automatic backups and thus streamlines the cost factor.
Support Of Community
QuickBooks comprises a good network range of ProAdvisers who can work with professional assistance. Moreover, it does not matter what version you are using, you can easily establish your QuickBooks account. QuickBooks Online has various resources and support from the community online which provides guidance "on how to operate software and establish a QuickBooks account."
Availability
QuickBooks Online is a cloud-based solution so, it can be easily accessed from anywhere with an internet connection. Moreover, the location doesn't matter in this version, the users can connect with their accountant and operate in real time.
Cost-Efficient
You do not need to have a contract in order to use QuickBooks online. You just need to buy a monthly subscription and cancel the subscription anytime. In comparison to the desktop version, it is quite cost-efficient. To use the desktop version, you have to buy the annual subscription and thus need more significant investment.
Working of QuickBooks Online
First of all, you need to buy a monthly or annual subscription plan. Once you register, depending on the kind of business you own, you will be authorized to use the features. QuickBooks Online works in coordination with other software by Intuit, including ProConnect and TurboTax. It can also be integrated with other software packages like  b2b inventory stock management.
How to Choose the Right Inventory Management Software?
Know Your Own Requirements
First, understand the requirement before buying the inventory management software. Then, find out the challenges you may face in the management of inventory.
Software Cost
After knowing the requirements, you need to look at the cost factor. Check your budget, and then analyze whether your finances are stable enough for the momentous plan.
Integration with Other Software
Collaboration with other software is an essential feature that helps your business gets bigger. The integration with other systems helps the business to increase operational efficiency. So, invest in that inventory software, that encompasses the scope of integration with the leading applications. Doing this will help you focus on what matters most to your business.
Final Thoughts
Effective inventory management is required to streamline the opaertions of inventory. There are many operations like payment and accounting which are essential components of the inventory. Moreover, customer satisfaction is crucial for any business to grow. So, the integration of e-commerce and QuickBooks is a great way to manage and streamline business operations.
Integrating QuickBooks Online into inventory management offers businesses a competitive edge. When paired with
outsourced QuickBooks data entry
, it streamlines financial tracking, enhances inventory control, and enables informed decision-making. This collaboration optimizes operational efficiency, paving the way for sustained business growth and success.