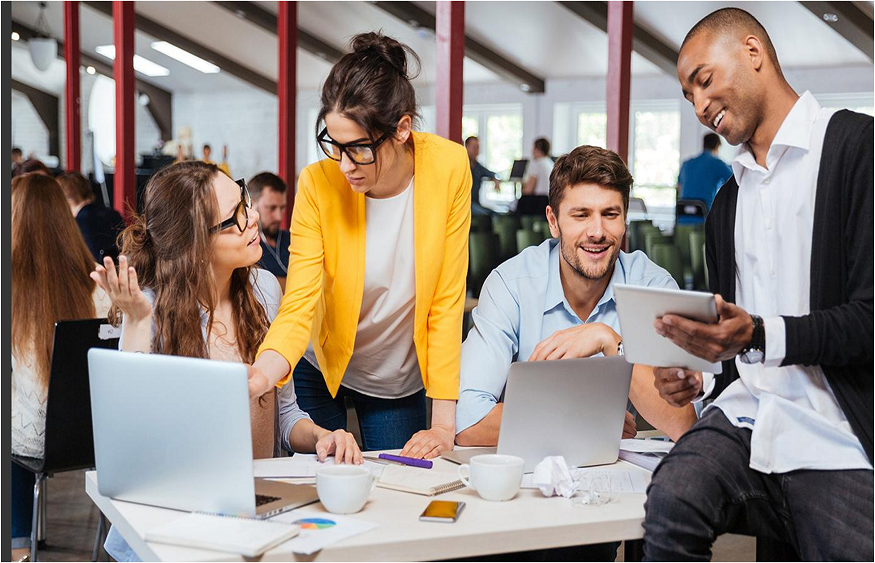 How to Start a Business in the UAE While Being Employed
Starting a business in the United Arab Emirates is a great idea. The government encourages entrepreneurship, and several free zones provide businesses with favorable terms and conditions. But what if you already have a job? Is it possible to work a full-time job and start a side business at the same time? Yes, it is possible to start a business in the UAE while holding down a job. There are a few things you should bear in mind, though.
You must first confirm that starting a business is not prohibited by your employment contract. If so, you must first obtain approval from your employer before moving forward.
Second, you need to pick the best kind of company. You'll probably need to obtain a NOC (no objection certificate) from your employer if you want to launch a business in the same sector as your current one. However, you might not need a NOC if you want to launch a business in a different sector.
Third, make sure you have the resources and time to dedicate to your business. You must be willing to put in the hours necessary to launch a business because it is a lot of work.
If you are able to do all of these, starting a business while working is a great way to achieve your entrepreneurial goals. In this blog, we'll discuss the crucial steps to starting your business successfully while still keeping your job.
Verify Your Business Concept:
It's imperative to thoroughly validate your business idea before starting any venture. To determine the level of demand in the UAE market for your product or service, conduct market research. Determine your target market, research the competition, and make sure your concept stands out. Your chances of success increase and your risk of failure decreases when your business idea has been validated.
Create an Effective Business Plan:
An organized business plan serves as a road map for your entrepreneurial endeavors. Describe your company's objectives, mission, and vision as well as your target audience, marketing plans, and financial and operational forecasts. This strategy will not only keep you on track but, if necessary, will also draw in potential partners or investors.
Legal and Licensing Research Requirements:
Although there are favorable business conditions in the UAE, it is important to follow local laws and obtain all required licenses and permits. Follow the legal processes in accordance with the specific requirements for your business activity, whether it is located on the mainland or in a free zone. During this stage, speaking with a local business expert or attorney can be helpful.
Effective Time Management:
Developing a business while working full-time necessitates masterful time management. Although difficult, juggling your day job and entrepreneurial obligations is not impossible. Set attainable goals, allocate specific hours for your business, and create a structured schedule. Personal sacrifices might be necessary, but the outcome will be worthwhile.
Create a Support System:
When you're balancing a job and a business, entrepreneurship can be a lonely journey. Embrace a network of business communities, mentors, and other entrepreneurs who will support you. Participate in networking functions, workshops, and online discussion boards to pick up insights, information, and emotional support.
Utilize technology
Your greatest ally in effectively managing your business may be technology. Project management, customer relationship management (CRM), marketing, and accounting can all be done using digital tools and platforms. Automation can help you save time and streamline processes, allowing you to concentrate on important elements of your business.
Test the Waters:
Consider launching a pilot or MVP (Minimum Viable Product) to test the viability of your concept before committing fully to your business. Obtain customer feedback, evaluate the market's reaction, and then adjust as necessary in light of the findings. You can reduce risks and improve your business model by taking this cautious approach.
Uphold moral standards:
It's crucial to uphold moral standards in both your professional life and business as you start your own business. Avoiding conflicts of interest, being open with your employer, and making sure there is no overlap between your professional and personal endeavors are all important. Maintaining moral standards will help you gain the trust of the business community while also protecting your reputation in the professional world.
The role of business consultants and legal advisors in starting a business in the UAE.
They can:
Tell you what's needed legally to launch a business in the UAE. This covers the kind of business structure you require, the licenses and permits you must acquire, and the financial repercussions of opening a company in the United Arab Emirates.
assist you in creating a business plan. A business plan serves as your company's road map. Your company's objectives, plans, and financial projections ought to be included. You can develop an effective business plan with the assistance of a business consultant.
help you raise money for your company. Personal savings, loans, and grants from the government are just a few options for raising capital for your business. The best funding options for your company can be found with the assistance of a business consultant.
Help you with business startups. These cover locating a site, hiring personnel, and getting supplies. A business consultant can assist you in navigating the logistical and legal difficulties of establishing a business in the United Arab Emirates.
Continue to offer assistance and counsel. Starting a business requires a lot of work, so having someone to offer ongoing support and guidance can be beneficial. A legal advisor can assist you in problem-solving, decision-making, and business expansion.
Being employed and starting a business in the UAE is a difficult but rewarding endeavor. You can successfully navigate the entrepreneurial landscape while preserving financial stability by validating your business idea, creating a sound business plan, following the law, managing your time well, developing a support network, leveraging technology, testing your concept, and upholding ethical standards. Your goal of starting a successful business in the UAE will be within reach if you embrace the journey with tenacity, passion, and perseverance.