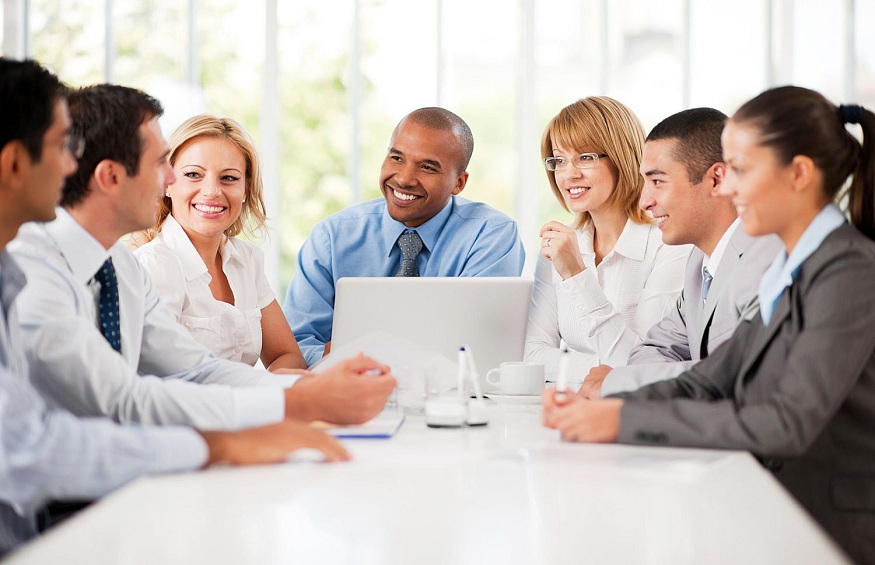 Managerial Training – The Need Of The Hour!
Management is a comprehensive process of dealing with people, making them realize their duties and responsibilities and equipping them with abilities to grow to their full potential. It is a continuous process and involves management at all levels. The employees are trained and groomed to reach the higher levels and play more important roles in the management. This training includes their growth at a personal as well as professional level. First time manager training is like a stepping stone which helps a person to grow from a junior level to prepare himself for senior level roles. Such growth and development have become the need of the hour as more and more companies are training their employees to learn newer and better ways of performing.
Most of the times, such trainings are planned to assist juniors to build their managerial skills and upgrade themselves to the next level.  They help to redefine and realign a person's roles in a company and serve as a guide for future course of action. As these young leaders learn to take charge and lead their teams, they help the company achieve the goals effectively. Teamwork and constant training helps to prepare and promote the various talents of the employees and makes the future-ready. A program to train the first-time managers is aimed at equipping the people leading the teams to work in tandem with the goals of the company by breaking them into smaller achievable goals. Their role is to motivate and encourage their respective teams to fulfil their responsibility and contribute whole-heartedly to the growth of the company.
An effective anagerial training for first time managers should include:
Attaining technical know-how: The first and foremost requirement of an effective managerial training program is to provide technical expertise to the employees so as to give them an edge in the production and other processes. Any training program is incomplete without the inclusion of technical knowledge at the basic level.
Learning Human skills: Another significant factor which can affect the performance of the employees is the human factor. Often known as 'People skills', it encompasses all needs of socio-cultural behaviour that guides a senior to work with the people. These days this skill is very important as people forma very important role of any organization and are considered to be the backbone of the business entity.
Building conceptual skills: Strategic skills are a key component to get the work done in an effective manner. The vision and mission of the concern are closely linked and integrated into the day to day working of the people and affects them substantially. The employee is trained to think like a manager.
Adaptability to change: A first time manager would definitely need to learn how to adapt to change and adjust according to the change in his immediate environment. To be able to manage the ups and downs and the transition from being a team member to being the team leader is a huge leap for a first-time manager.
Ability to find solutions to complex problems: An effective team training program would equip a would-be manager with the ability to solve complex problems with appropriate experience and managerial tools.
Self-Management: A major change that comes in first time management trainees is learning self-management. It also means that they set very high standards of performance to be able to motivate their team members to perform to their optimum. It means that the responsibility of goal achievement becomes an ideal for others.
Taking the team along: Becoming a team leader also brings a major responsibility to keep the team focused and together. Though everyone has a say in the working of an organization, team play makes it easier to consolidate their idea of overall growth and prosperity.
It is of utmost significance that the training given to these budding managers is relevant and relatable. The trainees should be selected, coached and equipped to manage curiosity, self-awareness and communicate with efficacy and sincerity. Their role as communicators and associates decides the overall performance of employees. Management of stress is another major component that the trainees learn in these programs.
At the end of a successful training program, a budding manager should be able to:
Understand team dynamics
Prioritize tasks
Take charge
Delegate work
Negotiate
Innovate
Gain market knowledge
Give and take feedback
A first-time trainee of management has to face many challenges and prove his worthiness multiple times. He undergoes extensive training from paperwork to decision making and problem-solving skills to communicating effectively to achieve organizational goals. Often the learners are segregated into separate groups called cohorts. They are given tasks and are expected to come up with practical solutions within a given time frame. From being a supervisor to a management graduate, employees at each level undergo some sort of training to equip themselves with latest tools and technology to manage a situation.
Management is seen as an acronym for 'Manage Men Tactfully'. It means that management is all about people and working with them to attain both personal and organizational goals.an effective and efficient training with aim at overall development and growth of the employee so as to prepare him to contribute in the most effective manner to the development and achievement of the targets set by the higher-level management. Effective communication, efficiency in operations, actual goal achievement and personal contentment all forma part of learning to be a manager. First time manager training solutions equip a person to gain leadership skills under the guidance of professionals. It helps them to be more responsible, able to develop specific competencies and leadership in their respective field.
Companies are investing both time and money to ensure that their future leaders are competent to take on any challenges that might come their way and lead the company to market leadership. Once they are trained to take on various managerial roles using the different management tools, the employees feel confident to contribute wholly to the progress of the company which has invested in them and made them future-ready.