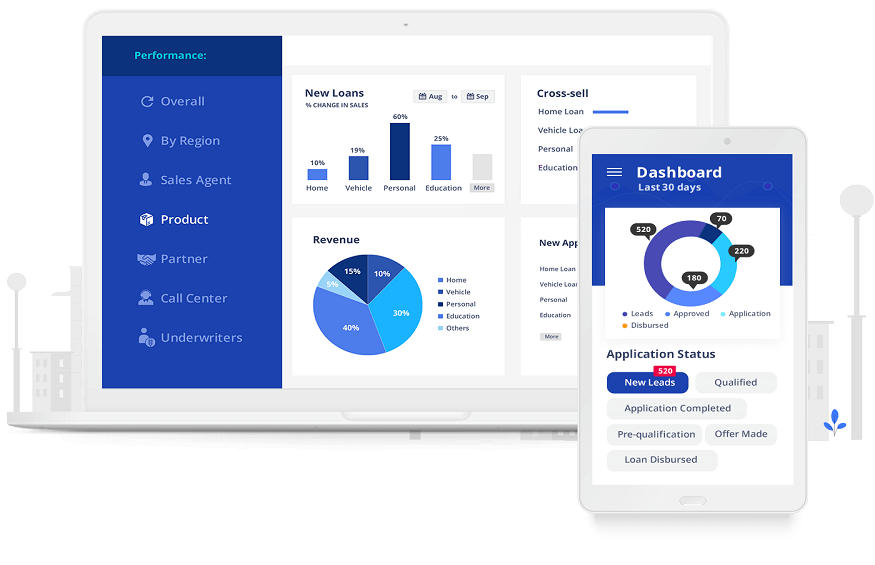 Your Guide To Finding The Best Mortgage CRM Software
Mortgage CRM software is a tool that allows you to manage your business more efficiently by automating the most time-consuming tasks. It's also a useful tool for compliance and reporting purposes, so you can be sure you're meeting all the requirements set by your lender or other regulatory bodies.
Although, when you're looking for the best mortgage CRM software, it can feel like you're trying to find a needle in a haystack. There are so many options out there, and each one promises to be the best. But how do you know which one is going to work best for your business?
An introduction to mortgage CRM
Mortgage CRM (customer relationship management) software is designed to help companies manage their client interactions and track their progress with each client. This kind of software can be used by any type of company that works with customers on a regular basis, including mortgage brokers, real estate agents, and others in the financial services industry.
The goal of using this type of software is to streamline your customer communications so you can better track how well your team is serving your clients' needs. It can also help you make sure your team members are communicating effectively with one another—and keep track of who should be doing what tasks when it comes time to close or refinance a loan.
What to expect from mortgage crm software
Mortgage CRM software helps you manage your business by keeping track of all of your clients, customers, and prospects in one place. It also allows you to send out marketing campaigns and newsletters, as well as track their responses. This is a great way to save time on repetitive tasks like sending out mailers or managing your contact list. It can also help you keep an eye on your ROI so that you can see which marketing campaigns are working best and what areas need improvement.
Key features to look for in mortgage crm software
When choosing mortgage CRM software, there are several key features that are important to consider:
1. Mobile compatibility
You should be able to access all of your data from anywhere with an internet connection using mobile devices such as smartphones or tablets. It should also be easy to sync up with other services such as email clients so that you can easily share files between them without having too many steps involved in the process.
2. Easy-to-use interface
Your team members shouldn't have trouble learning how to use it without having too much training first. The more intuitive it is, the easier it will be for everyone involved in your business from beginning until end. More so, having a comprehensive dashboard that shows all of your clients' information at a glance is something to tick off your list.
3. Lead generation
You'll want a program that can help you generate leads and connect with potential customers in order to grow your business. You'll also want it to be able to track the progress of each lead through every stage of the process until they've been successfully closed out at the end.
4. Contact management
A good CRM should allow you to keep track of all of your contacts within one place so that nothing falls through the cracks or gets lost in emails or phone calls. It should also allow you to easily add new contacts as needed without having to start over from scratch each time, which is why many companies choose cloud-based solutions so they can access their data from anywhere without having anything installed locally on their computers at home or work.
It might be tempting to go with a free alternative, but remember that it's always better to invest in the right CRM for your business and not have to worry about the hassles of switching later. Mortgage CRM software will make all aspects of your business more efficient, so you'll end up saving yourself time and money in the long run.