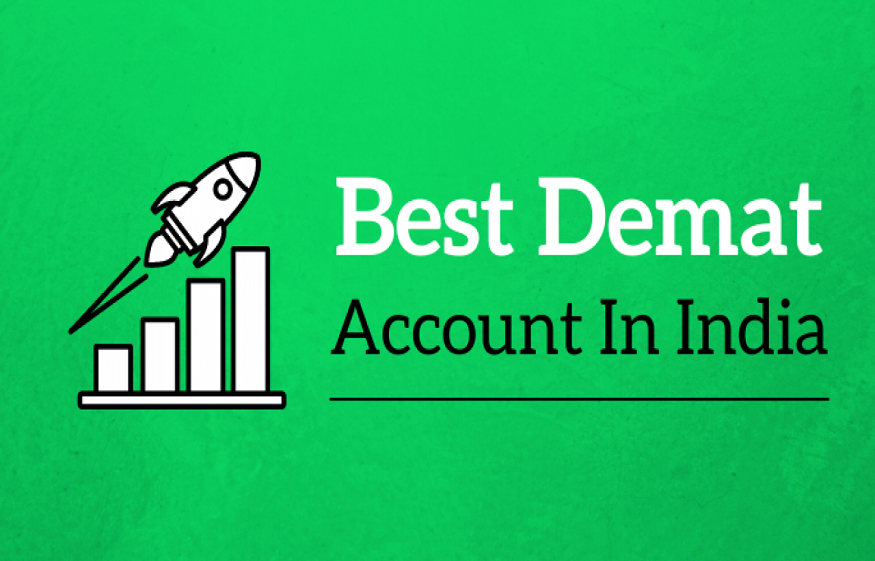 Here is an Easy Way to Open a Free Demat Account
Before understanding how to open a Demat account, let's understand and look at what a Demat Account is, the advantages and disadvantages of having a Demat account, and finally, how to open Demat account with IIFL Securities.
What is a Demat Account? 
Demat account, short for Dematerialised account, is an account that holds your shares, securities, mutual funds, debts in an electronic form. When you buy a company's stock, the shares get credited to your Demat account. You can open just a Demat account or a 3 in 1 account that links your trading account and bank account too. It allows you to trade without having to transfer physical share certificates. You can also invest in upcoming IPO and help the companies you believe and grow. It not only serves as a haven for your money, but it also speeds up transactions and lowers expenses. Of course, there are additional advantages to having a Demat account.
Advantages of a Demat Account 
There are various advantages to opening a Demat account. Some of them are:
1. Easy Accessibility
You may effortlessly access your online Demat Account from any location and at any time using your electronic devices.
2. Ease transactions
You can perform transactions with just a touch of a mouse after you place an order. 
3. Safety
Opening a Demat account can be a secure bet because they are not susceptible to theft, loss, or other potential damage.
No Stamp duty
No stamp duty is necessary on the transfer of securities in electronic format.
4.  Other benefits
Dividends, interest, and refunds on stocks are automatically deposited to your online Demat Account.
How to Open a Demat Account Online? 
Opening a free Demat Account is a straightforward and hassle-free process. You can open a free Demat account in IIFL Securities with just a few clicks. Here's a quick way to help you open a Demat Account online.
Step 1: Fill out the form 
The first step to open a Demat account is to visit the IIFL Securities website and fill out the lead form to open a Demat Account. 
Step 2: Submit the paperwork 
Once you have filled out the form, you must submit copies of the necessary documents. The KYC documents can be PAN cards, Aadhar Card, Passport, etc.
Step 3: Get the verification done. 
After you submit the documents, the DP will do an In-person verification, where they send an official to verify the validity of your documents in person. It is the essential step in opening a Demat account.
Step 4: Credentials of your Demat account
Once the In-person verification is complete and your application gets approved, the DP will provide you with your Demat account details. It includes documents like your Demat account number, client ID, and a temporary password. You can use these credentials to login into your account.
Step 5: IIFL Market Application 
Once you get your credentials, you can download the IIFL Market app and start your investment journey with IIFL Securities.
Documents Required for Opening a Demat Account
You must have the necessary papers to open a Demat account in a quick and hassle-free manner. A list of documents needed are:
Identity proof with passport size photograph like your PAN card Aadhar Card, Voter ID, etc

Residency proof like driver's license, lease agreement, electricity bill, passport, gas bill, etc.

Bank passbook or account statement not older than three months

Income proof like payslips or taxes
How to Use a Demat Account? 
Once you have received the credentials of your Demat account, you will need to learn how to use a Demat account. Here are some tips to get you started:
Step 1: Activate your Demat account 
You can use your Id and password to log in and access your Demat account. You can use your Demat account to hold the securities, stocks, debts, mutual funds, etc., in your portfolio.
Step 2: Link your Demat account with a Trading account 
To buy and sell stock in the stock market, you will also need a trading account. You need to link your Demat account with your trading account, further linked to your bank account. 
Step 3: Transfer shares to your Demat Account 
Once you have ordered your trade, it will take two days for the trade to show in your Demat account.
To Conclude 
Opening a Demat account is very simple. A Demat account is mandatory to trade in the stock market. You can open a free Demat account with an institution of your choice. Ensure that you have a basic understanding of the Demat account and its use and benefits before trading.